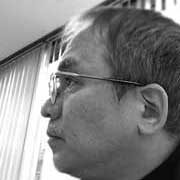 Representative Director / CEO (Chief Executive Officer)
Mr. Maruta founded WHERE Inc. in 2013 and leading the IoT solution business. He is also concurrently hold as CDO(Chief Design Officer). He has the current position through UFJ Research Institute Chief Researcher, Professor and Deputy Director of GLOCOM(Global Communication Center) of the International University, etc., . He lives together with his wife and son. He wrote many books such as "Theory of Location in the information society" (NTT publication), "New homeland created by the web" (Kodansha Ltd.), "The forefront of regional informatization" (Iwanami bookshop)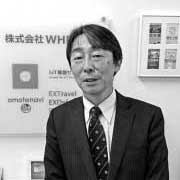 Director / Vice president / Corporate Planning Divison General Manager / General Manager of Sales Division
Mr. Iwai is responsible for business planning and sales. Concurrently serve as a sales manager of sales division III who performs solution sales centering on warehouse and construction.
He graduated from Hosei University with Faculty of Law in 1984. He joined EXEO Group, Inc. and served development government information system, Secretary general manager, General manager of Human and Resource development department, ICT business planning etc.He joined WHERE Inc. in 2018. He lives together with his wife and daughter. His hobbies are walking, Golf, watching woman professional golf tours.
Director / General Manager of Administration Division, Intellectual Property and Quality Control
Mr. Yamamoto is responsible for intellectual asset and intellectual property management. At the same time, to thoroughly control the quality of products and services, he is responsible for establishing and managing quality control management and promoting it. He was born in Yamaguchi Prefecture. After graduating Science and Engineering (Applied Physics) from Waseda University in 1988, he was engaged mainly in corporate sales operations at major telecommunications companies. He joined WHERE Inc, in July 2017. He is going out to Ski in winter and trekking through mountains in Summer with his wife, son and daughter.
Director / General Manager of Project Management+ Division
Mr. Sato is responsible for planning and promotion of project, also sales support. He joined a major telecommunications company in 1988. After engaging in consumer marketing, human resources development, etc., since 2004, he has engaged in sales solutions for corporations. He joined WHERE Inc. from July 2018. He graduated from Tokyo University. His family members are his wife and two daughters. On weekends, he enjoys outdoor and traveling. He is a tourism ambassador in Iwate Prefecture.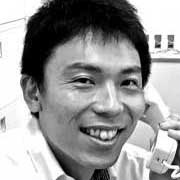 Manager of Global business Division
Mr. Aoki is responsible for management, procurement and global business. He was born in Nagano Prefecture. He studied consistently electronic and information engineering from Nagano Technical college and graduation engineering at Shinshu University. After that, he was engaged in FW development, NW protocol analysis, mobile phone and hospital application development with a major SIer. He took charge of management from the early stage, and he was responsible for many general manager of middle to large scale Project. His hobby is to spend the weekend with his family (his wife, eldest daughter and eldest son).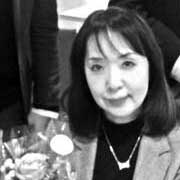 Manager of Sales Division II, Sales Division
Ms. Sakaki is responsible for sales in office, retail, data center, plant area. Since she joined a major telecommunications company, she has been engaged in solution sales for 22 years. She was born in Osaka, raised in Hirosaki city, Aomori Prefecture. Her hobbies are traveling overseas, music, dancing, sports and a wide range, she is going out different places and enjoying with her friends in holidays. Especially Hula Dance, K-POP has been running for nearly 15 years. From now on she will do her best with "health first", feeling of tension and throbbing.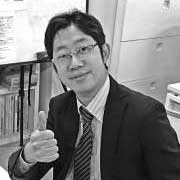 Manager of Sales Division I, Sales Division
Mr. Fuijishima is responsible for factory, hospital, nursing care area etc. He is responsible of Consultant of IoT deployment (Insight sales) including embedded use of EXBeacon and new usage of equipment. He was born in Kyoto Prefecture. After graduating Electronics and Informatics from Ryukoku University, he was engaged as a system engineer in server and network. He joined WHERE Inc. in 2016. He and his wife are strugg1ing to raise their two children.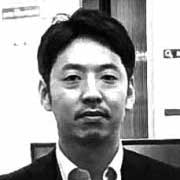 Manager of Project Management+ Division
Mr. Kinoshita is responsible for EXBeacon platform implementation project. He engaged in WEB application development and project management for SI for manufacturing industry for 17 years in major manufacturer. He joined WHERE Inc. in 2017 and launched PM department. He has a family of four, with his wife, son and daughter. He like spending time with his family at the weekend. He absolutely loves his daughter's drawing and watching his son's improvement in BMX.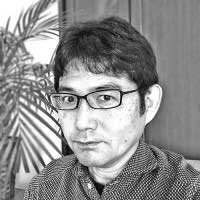 Manager of Center for Business Creation
Mr. Tomono is responsible for public advertising. He is also working on the next-generation office IoT with the theme of working way reform, and currently promoting solutions for office and data analysis. He is engaged in development of social media such as major banking system and SNS in his former NTT Data Corporation. He has a family of four. He is a coach of a young football on the weekend.