New solutions to realize Office digital twin. This tool is useful for both office workers and managers.
EXOffice is an integrated solution that provides essential services to offices, including attendance management, meeting room management, and entrance / exit management.
In the background, there is a major trend over offices that you can freely choose your working time and place, so called ABW (Activity Based Working).
Under these circumstances, how can office workers feel job satisfaction?
How much can managers and business owners increase office productivity?
EXOffice finely responds to this major theme as a "Tool to realize the digital twin". Please use EXOffice if you are promoting on work-style reforms or if you are thinking of creating a new office.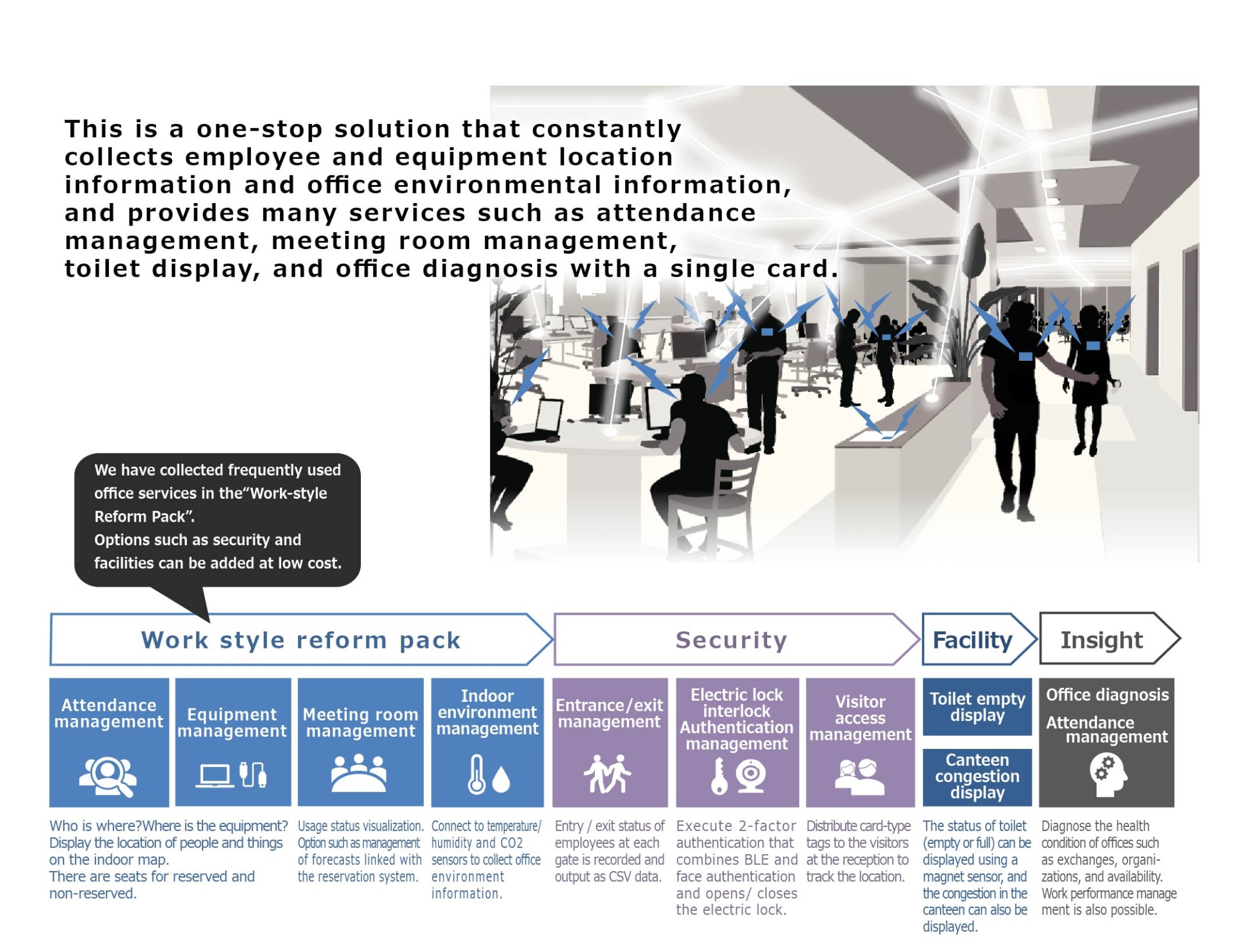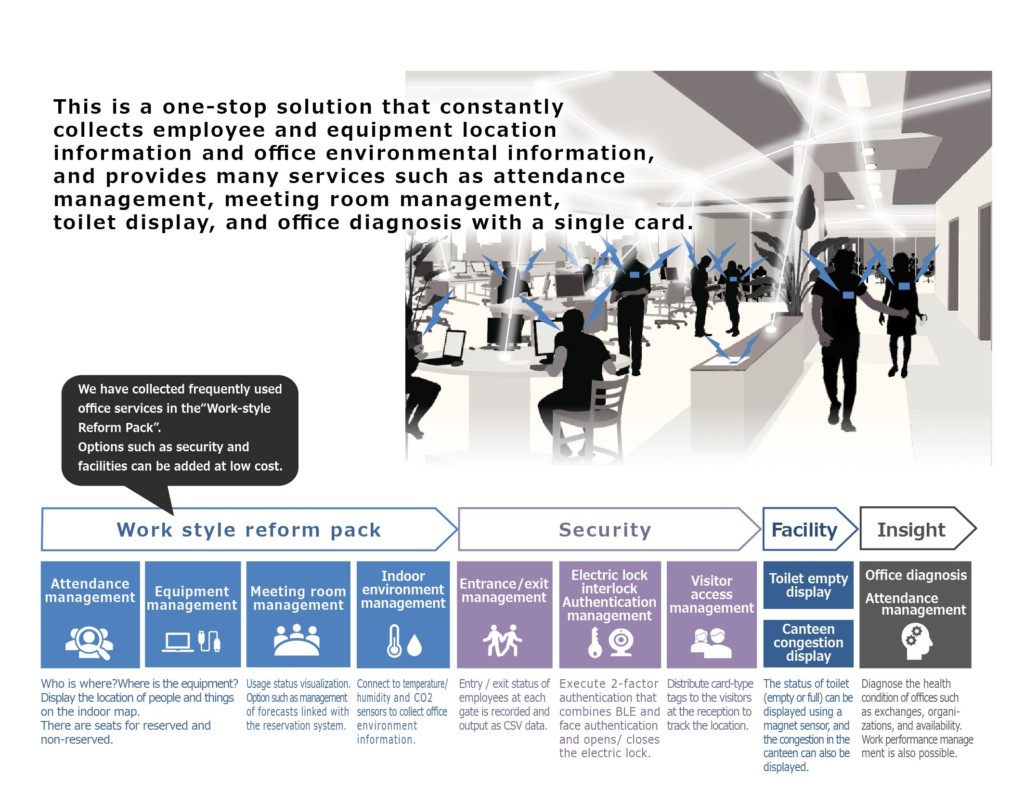 <10 useful functions for the office>
Attendance management, equipment management, and meeting room management, office environment sensing and security management such as entry / exit records and visitor access management can be visualized.
Based on the accumulated data, you can do an office diagnosis.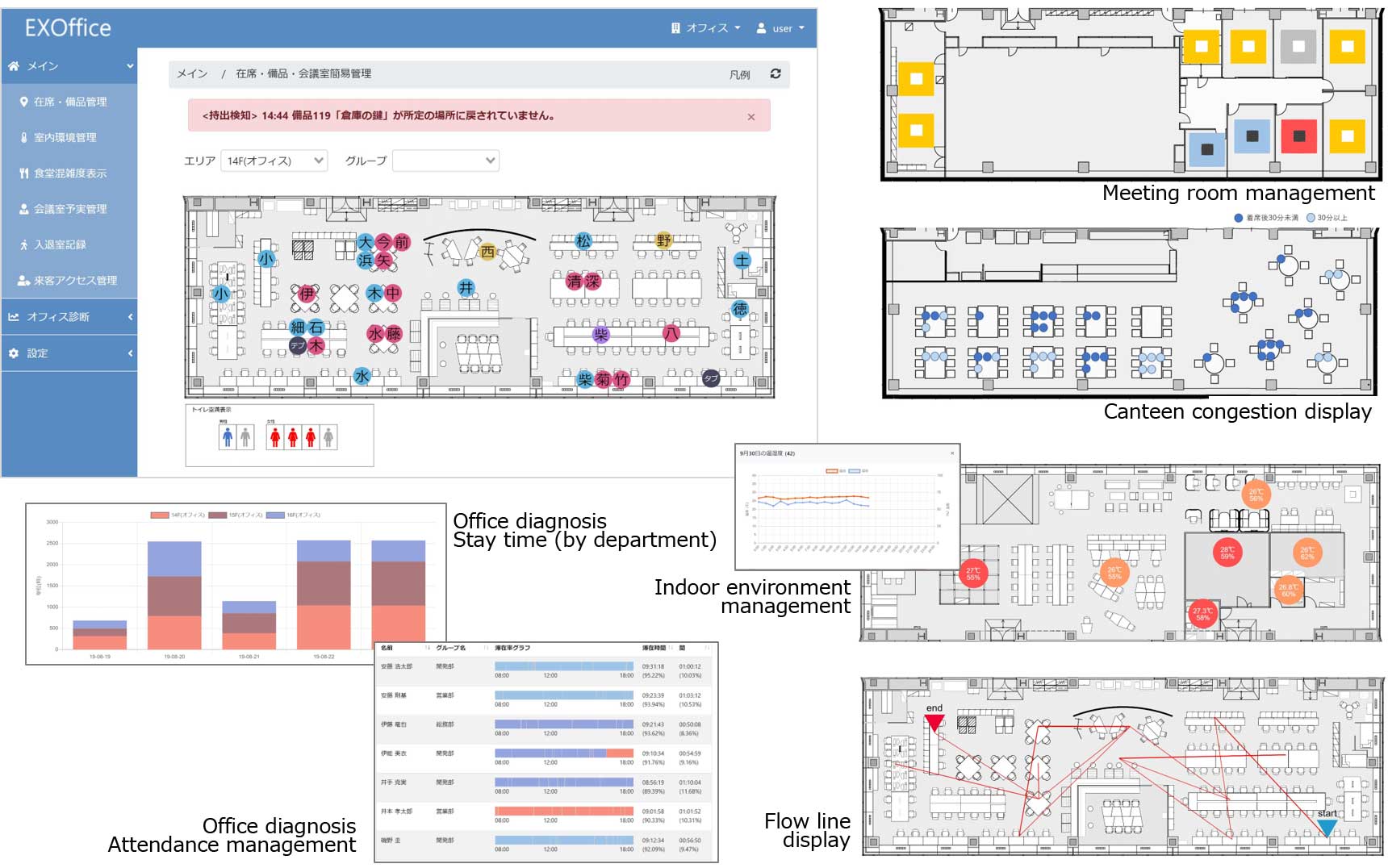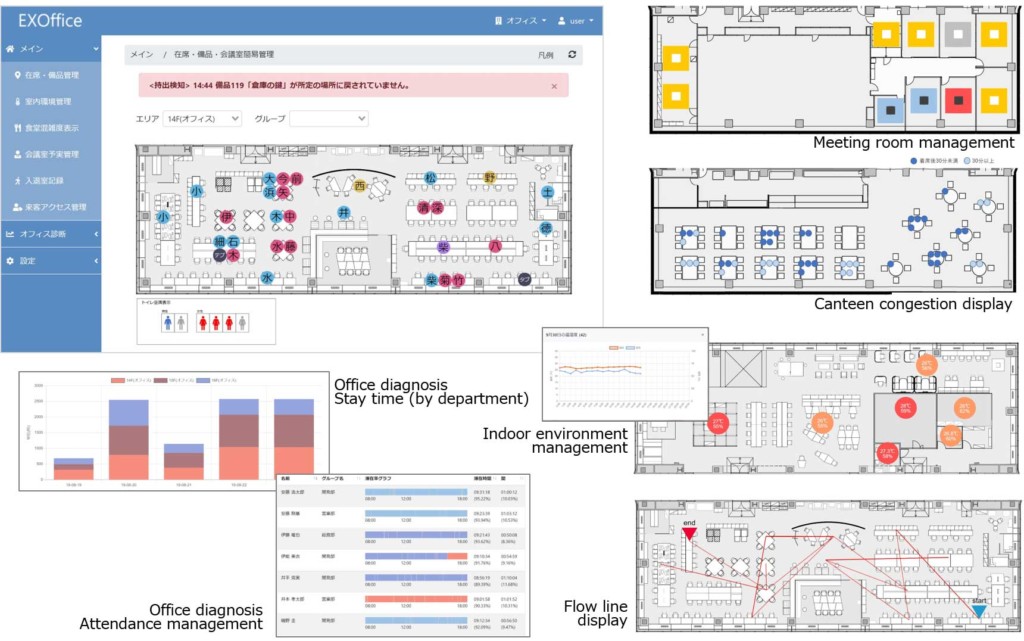 <An easy to manage CMS screen>
Enhanced CMS screen. It is easy to register and delete employees, change the contents, monitor BLE tags and device status.
■EXOffice Terms of Service